Welcome to our website!
Byggkonsult Sölve Johansson AB started the business in Trollhättan, Sweden in 1987. It has grown since then, but we are still a small firm with high aspirations!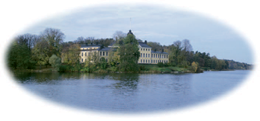 Our Business Idea
In our view, that kind of work demands a special knowledge and experience. You need to take all aspects into consideration. From the buildning itself, the owner and the authorities. You must have capability and knowledge to work from the beginning to the end of that certain project.
25 years 25/9 2012